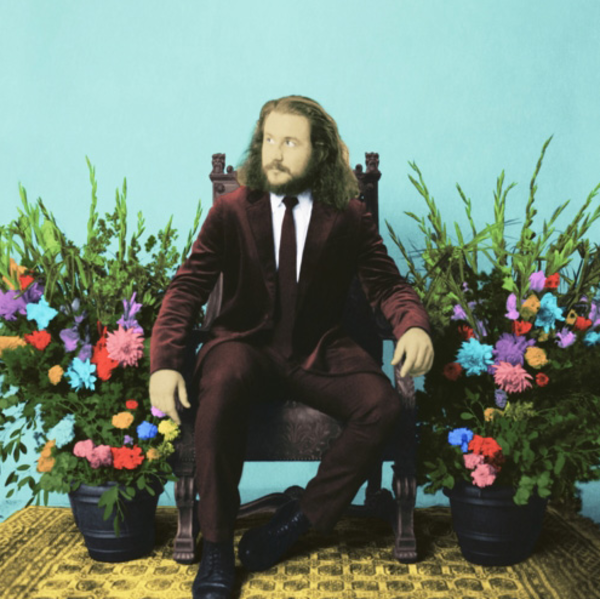 Apr.16.2013
Celebrate Brooklyn "State of the Union"!
At 11:00 AM
Celebrate Brooklyn announcement!
We are pleased to announce that Jim James will join the Roots for an amazing Celebrate Brooklyn one-night only event: The Roots & Jim James - "State of the Union": An Evening of Collaborative Performances. This show will be held June 19th at the Prospect Park Bandshell.
There will be a Roll Call exclusive Pre-Sale starting at 10am on Wednesday April 17th.You must register for a Roll Call membership in order to be able to participate in this pre-order event. Roll Call members will receive an email with the pre-sale password and links to purchase tickets for this event before it begins.
In order to receive a code, you must become a member of Roll Call no later than 10pm EST on Tuesday April 16th. If you are not already a member, go
here.
This code is exclusive to you. Do not share it because it's good for only one use. Each code allows you to purchase up to 4 tickets. We recommend copying & pasting the code exactly as it appears above to make sure it's correct when you enter it while making your purchase.
Also of note is that Jim will be performing on The Late Show with David Letterman on Tuesday June 18th!
And finally, don't forget that Jim's tour starts April 17th. Limited tickets are still available, so don't miss out!
4/17/2013 Brown Theater Lousiville, KY
4/19/2013 Pabst Theater Milwaukee, WI
4/20/2013 Vic Theater Chicago, IL
4/21/2013 First Avenue Minneapolis, MN
4/23/2013 Newport Music Hall Columbus, OH
4/24/2013 Phoenix Concert Theater Toronto, ON
4/26/2013 Royale Boston, MA
4/27/2013 Union Transfer Philadelphia, PA
4/29/2013 Webster Hall New York, NY
4/30/2013 9:30 Club Washington, DC
5/02/2013 Cannery Ballroom Nashville, TN
5/03/2013 The Orange Peel Asheville, NC
5/04/2013 Shaky Knees Music Festival Atlanta, GA
5/06/2013 Stubbs Waller Creek Austin, TX
5/07/2013 House of Blues Dallas, TX
5/09/2013 Ogden Theater Denver, CO
5/11/2013 Henry Fonda Theater Los Angeles, CA
5/12/2013 The Fillmore San Francisco, CA
5/14/2013 Crystal Ballroom Portland, OR
5/15/2013 Neptune Theater Seattle, WA
5/17/2013 Hangout Music Festival Gulf Shores, AL
6/13/2013 Bonnarroo Manchester, TN
6/14/2013 Bonnarroo Manchester, TN
6/15/2013 Bonnarroo Manchester, TN
6/16/2013 Bonnarroo Manchester, TN
6/17/2013 Late Show w/ David Letterman New York, NY
6/19/2013 Celebrate Brooklyn Brooklyn, NY
6/22/2013 Firefly Music Festival Dover, DE
7/13/2013 Forecastle Festival Louisville, KY
7/26/2013 Newport Folk Festival Newport, RI
7/27/2013 Newport Folk Festival Newport, RI
7/28/2013 Newport Folk Festival Newport, RI