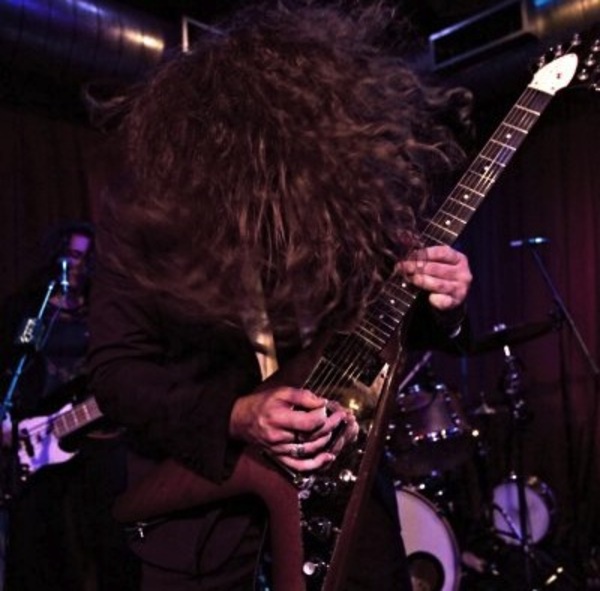 Sep.18.2013
Jim James at KCRW
At 12:34 PM
Jim James is a soul man at his core. But he's also a guitar rock god and a synthesizer wizard who loves playing saxophone. The man just loves playing music and does it pretty much non-stop, whether with My Morning Jacket or alone in his home studio.
Last night, for a small crowd on invited guests, Jim played almost all of his solo debut "Regions of Light and Sound of God " – in order — with a backing band of Louisville musicians (and a female bass player from Nashville).
The live versions of these songs pushed them to their limits – from experimental jazz to freak out funk. It was even better than I could have imagined, all led by the head-banging James. He spent good parts of the set facing the back wall and letting his band take the lead, but his trusty Flying V made plenty of appearances for extended jams at the end of a few songs.