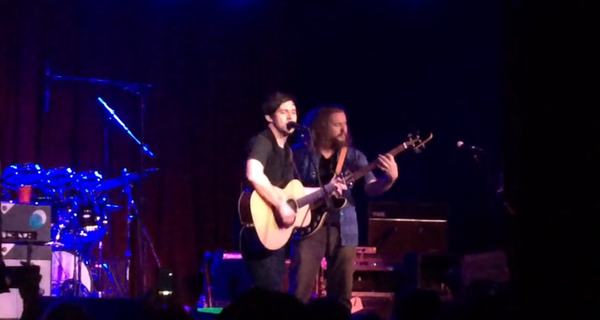 Jun.11.2014
Jim James Joins Conor Oberst and Dawes
At 12:35 PM
While on tour supporting his latest record, Upside Down Mountain, singer-songwriter Conor Oberst was joined on-stage by Monsters of Folk bandmate/My Morning Jacket frontman Jim James at a show in Lexington, Kentucky.
James, a Ketucky native, first popped up during Dawes' opening set to play guitar on "Peace In The Valley", and later returned to join Oberst for "At The Bottom Of Everything", a track which James provided guest vocals for on Bright Eyes' I'm Wide Awake, It's Morning. All three acts then joined forces for an epic folk-rock jam on Oberst's "Roosevelt Room".
Read the full article here.